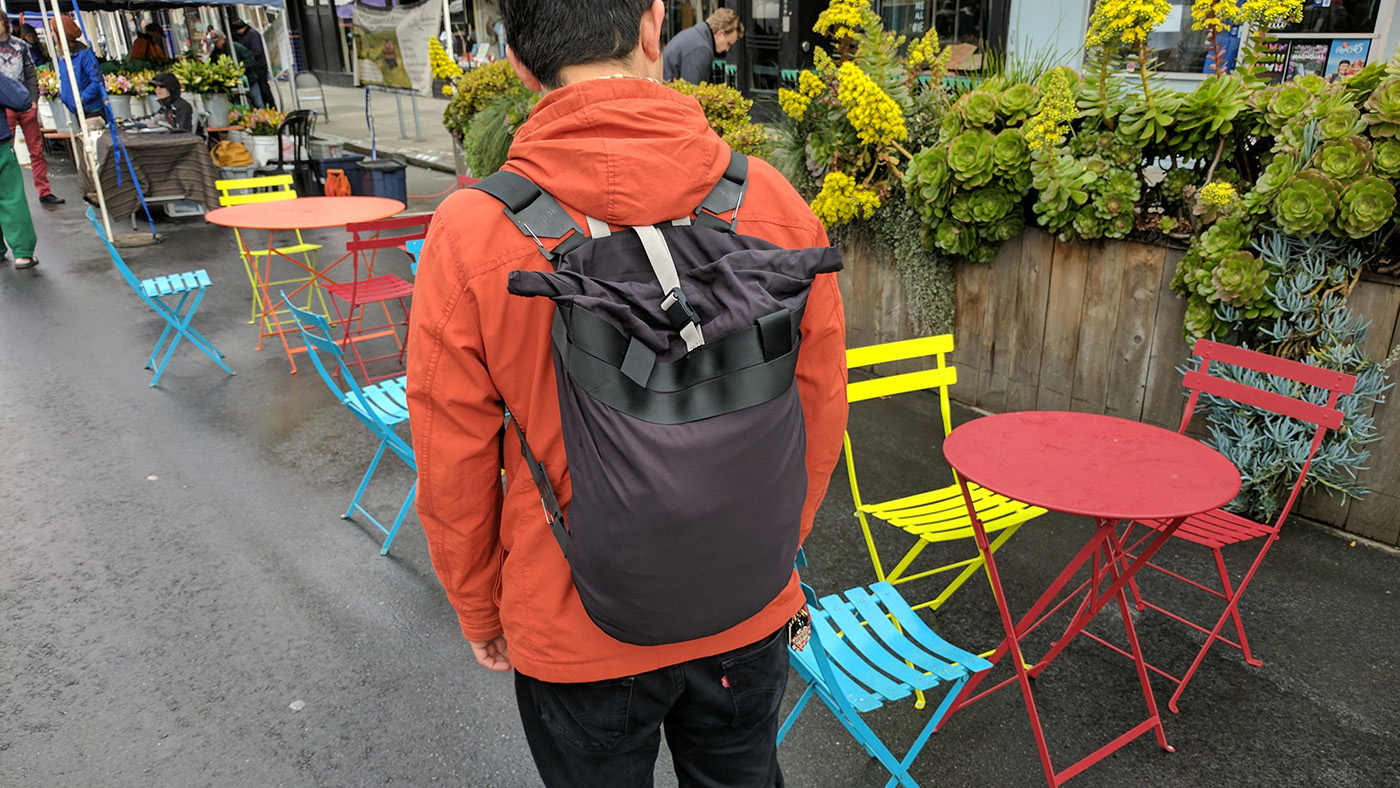 2Pak
A commuter's grocery backpack
2Pak is the backpack designed for people who commute for grocery shopping. Along with a pocket for room-temp items, it also contains an insulating pocket for hot or cold foods, a pocket on top to hold eggs, and two hidden zipper pockets for keys, wallet, or other valuables.
2Pak got its name from its flexibility to be worn as a normal backpack or as a tote bag. The custom carabiner straps can be unhooked and reattached into the single-shoulder tote bag configuration. #ToteLife
Designed for ID5 2016 in collaboration with Wiryan Tirtarahardja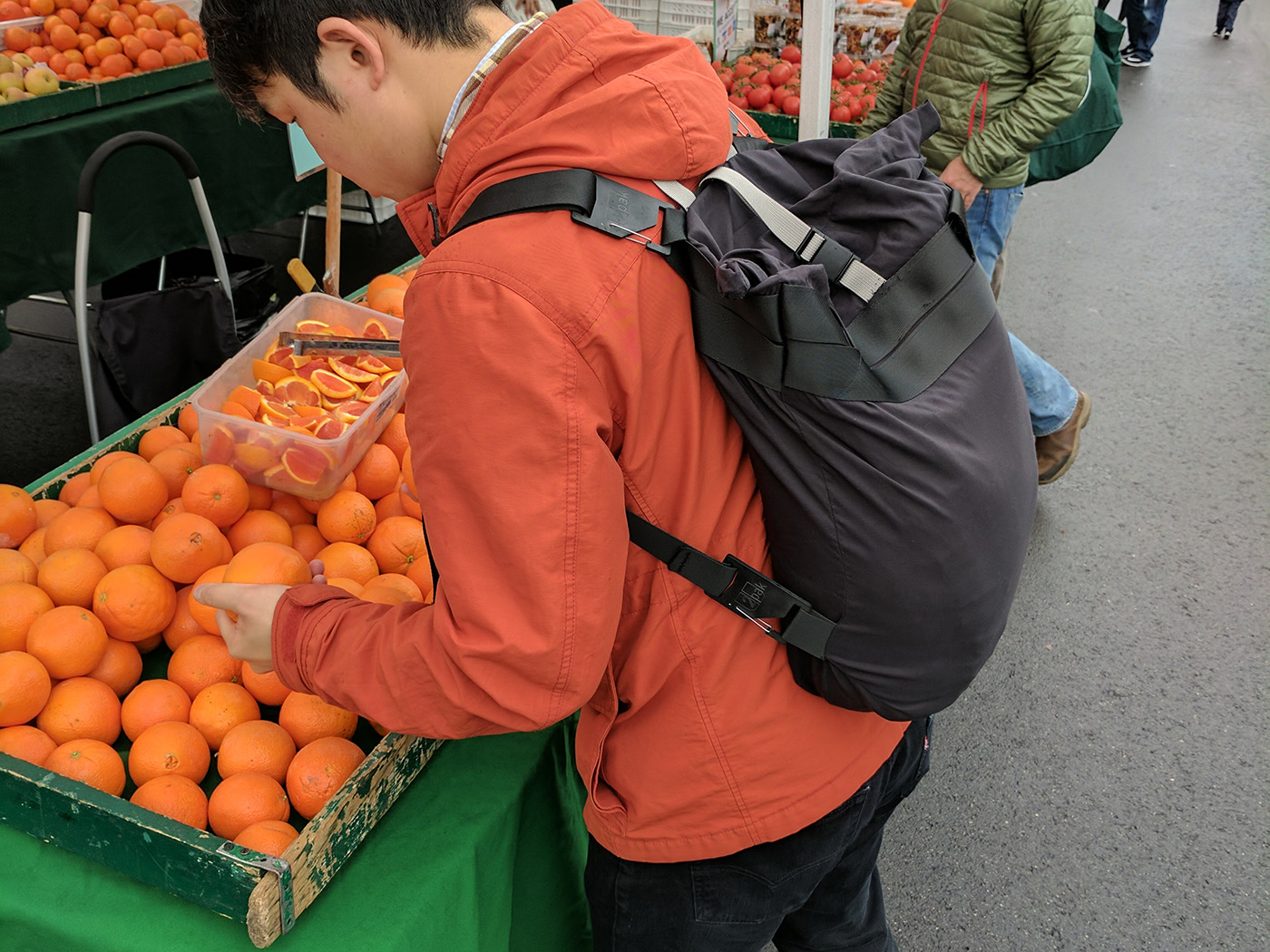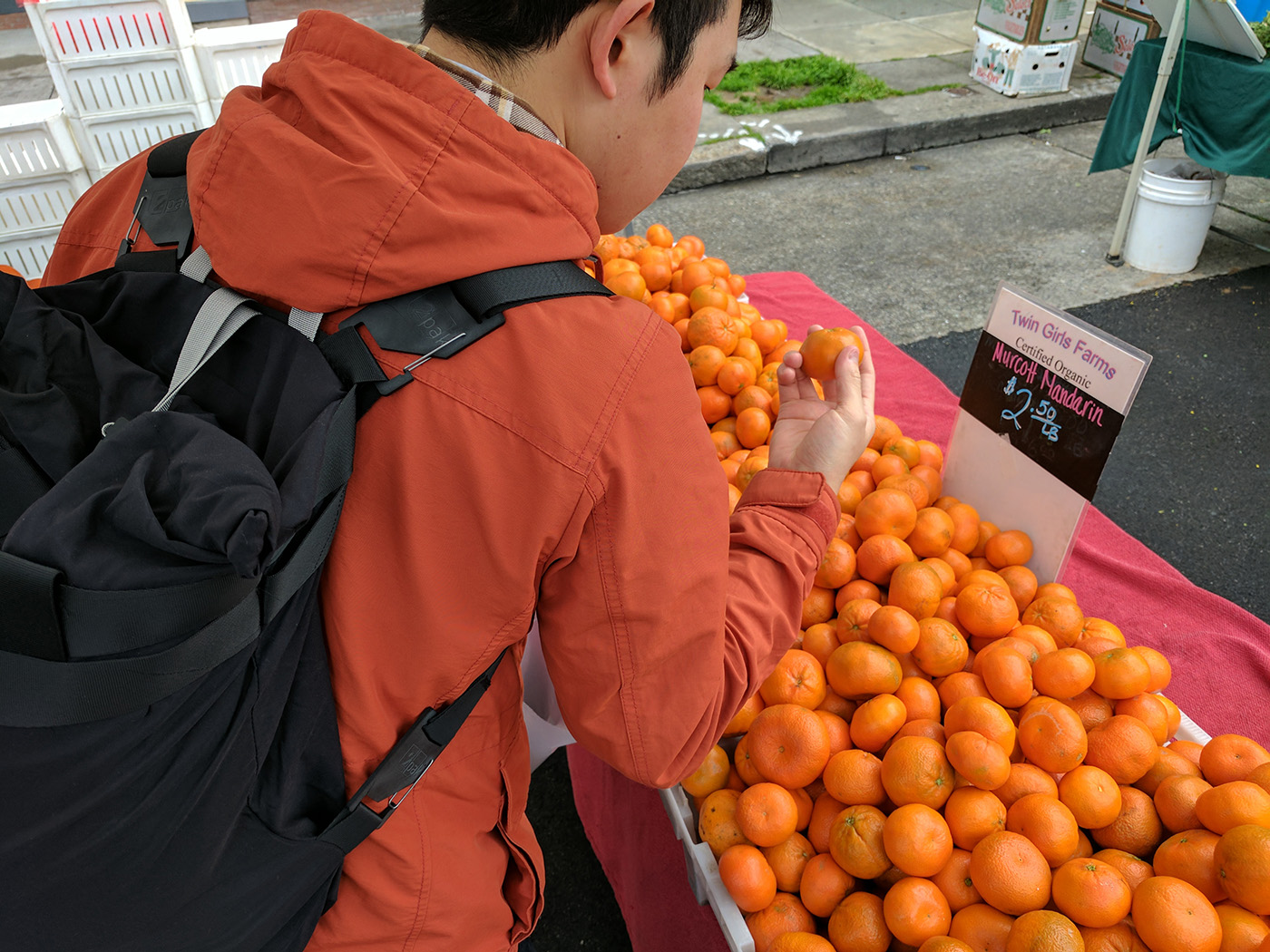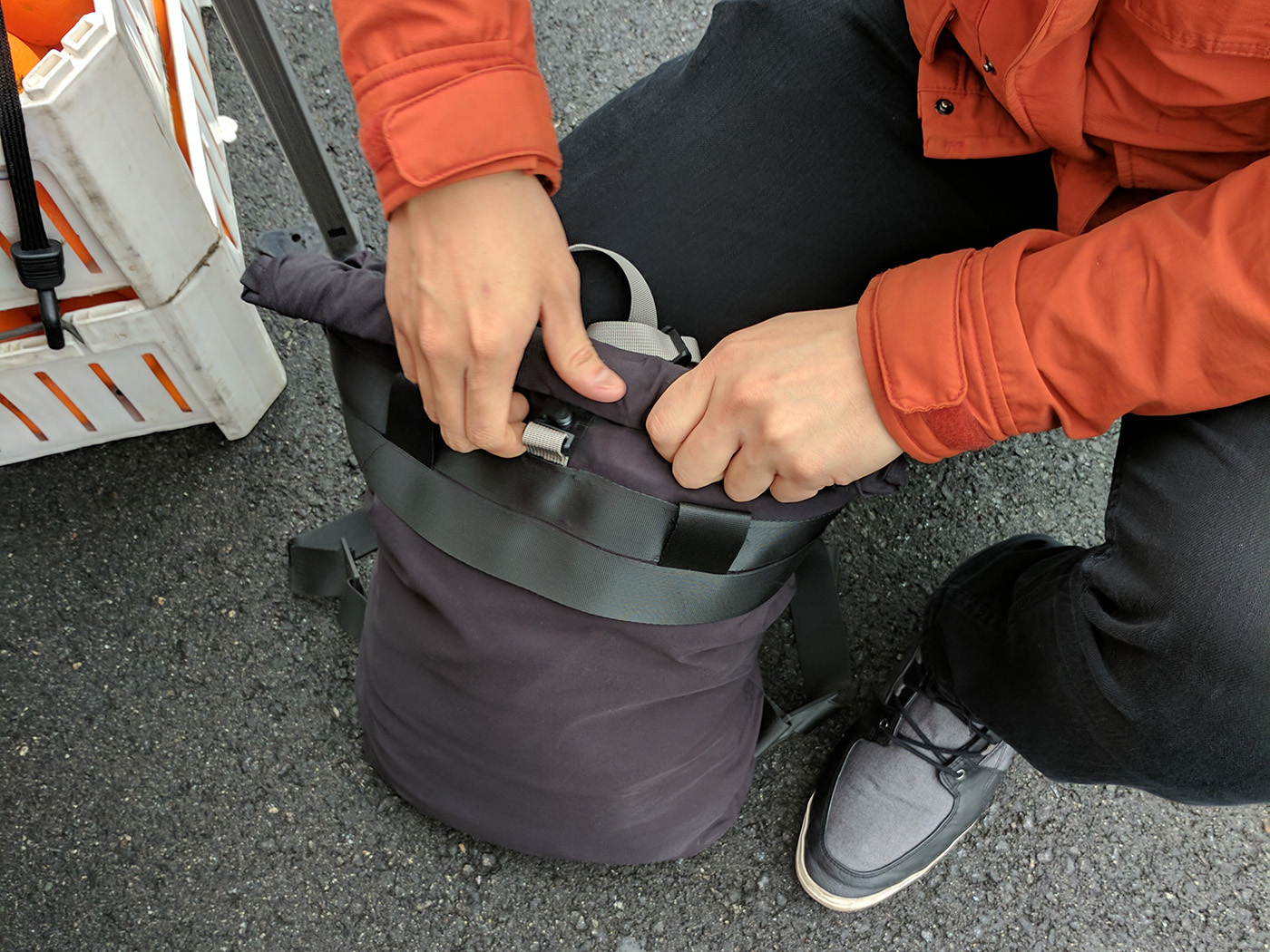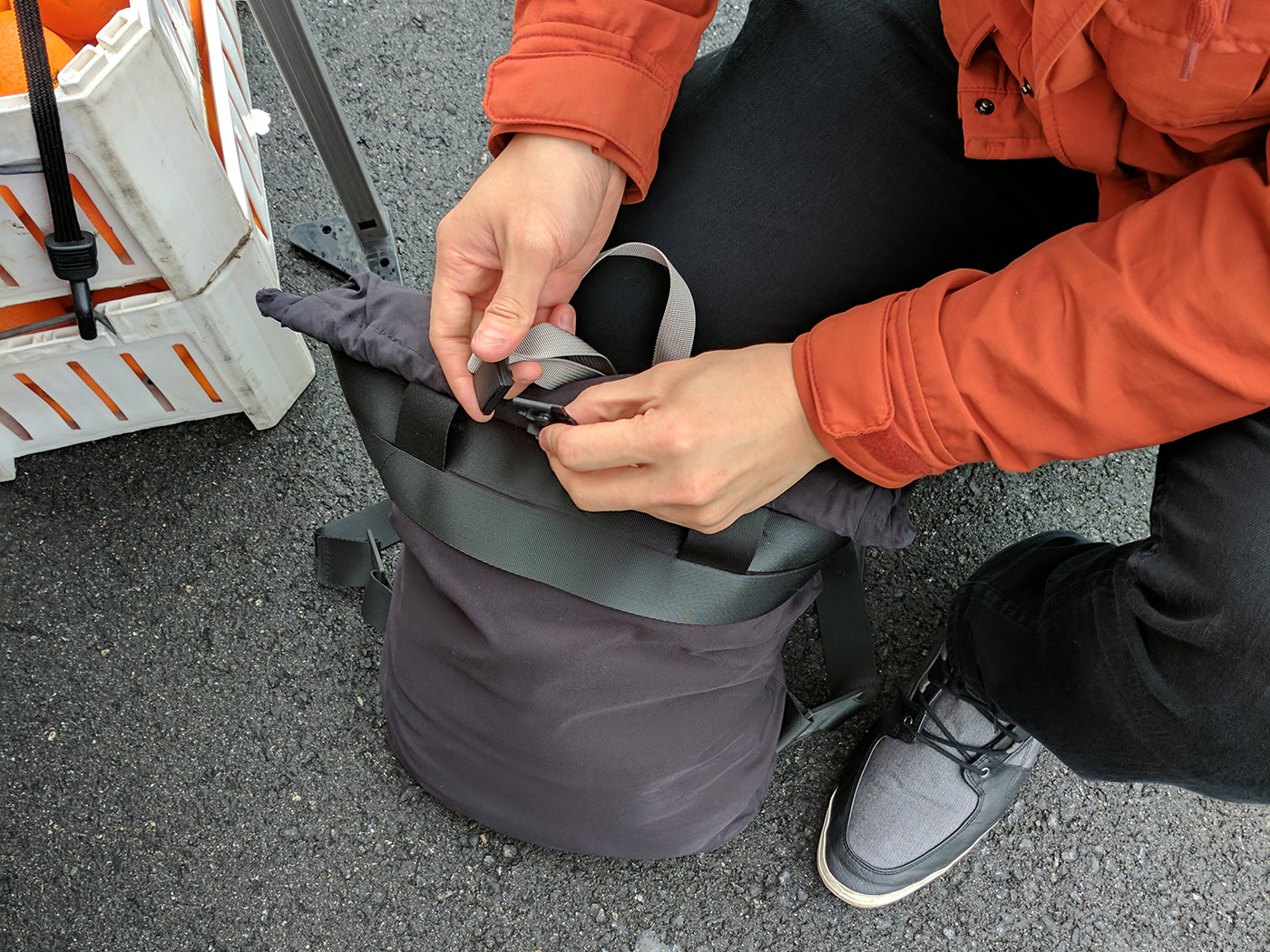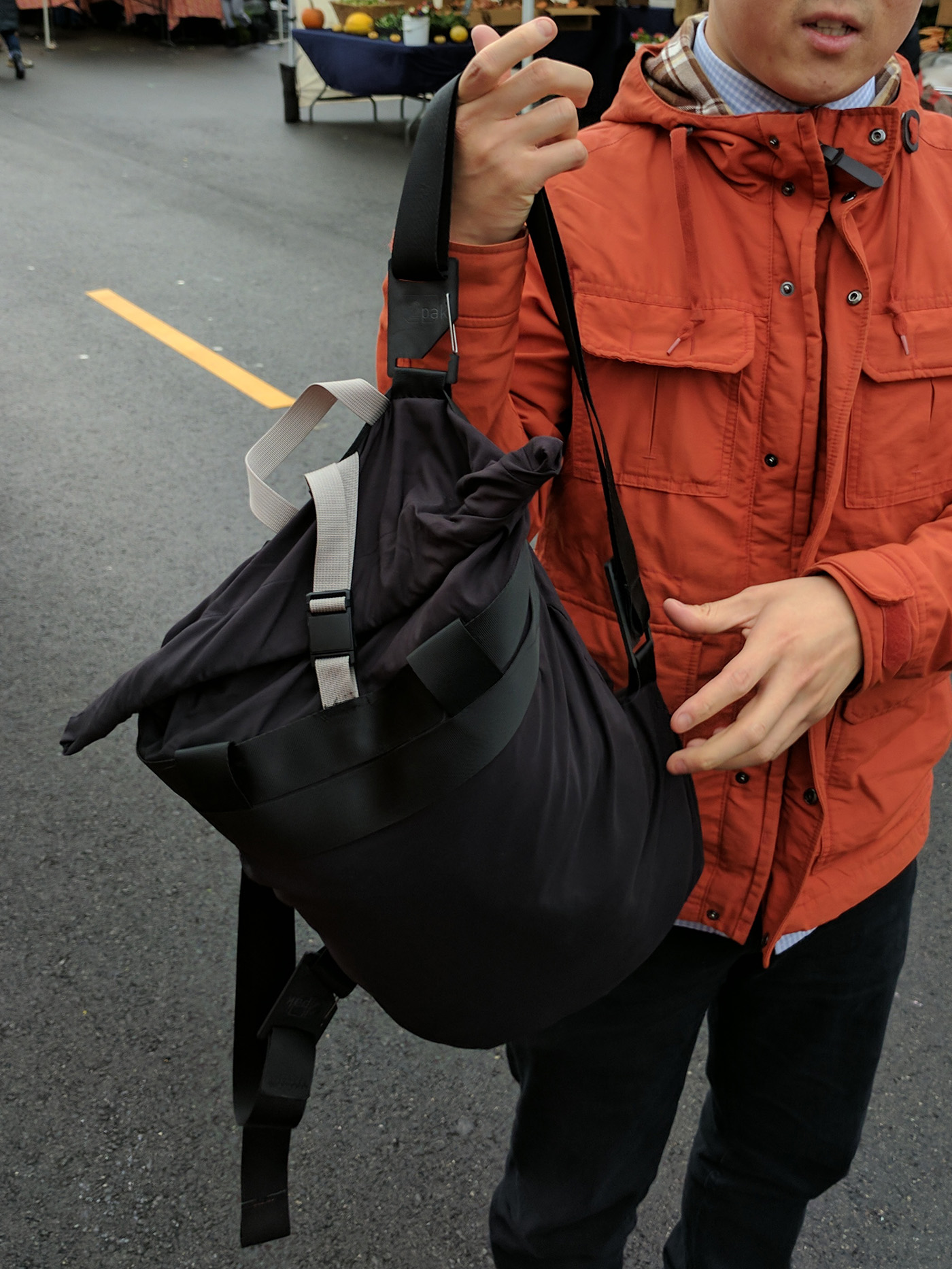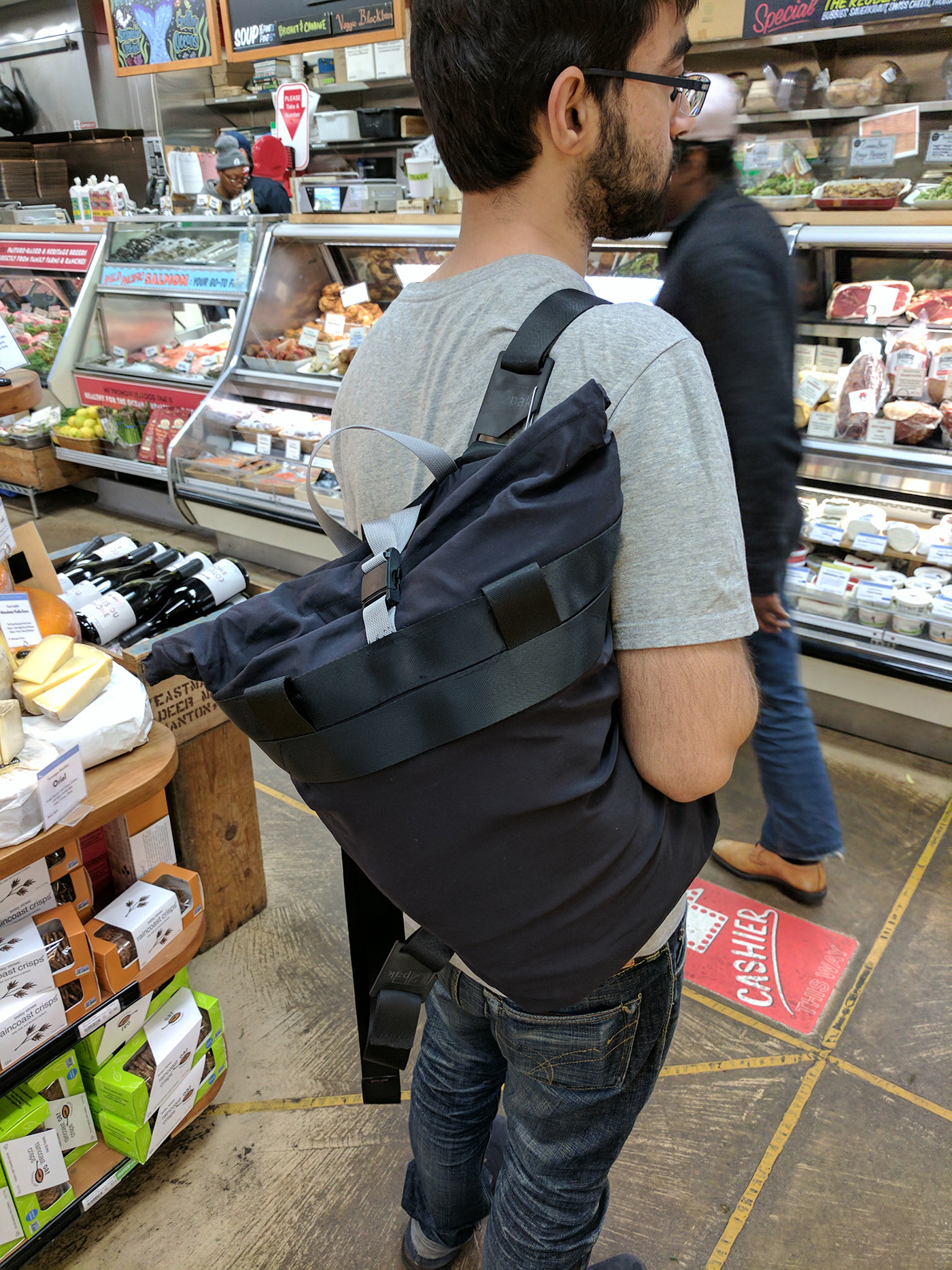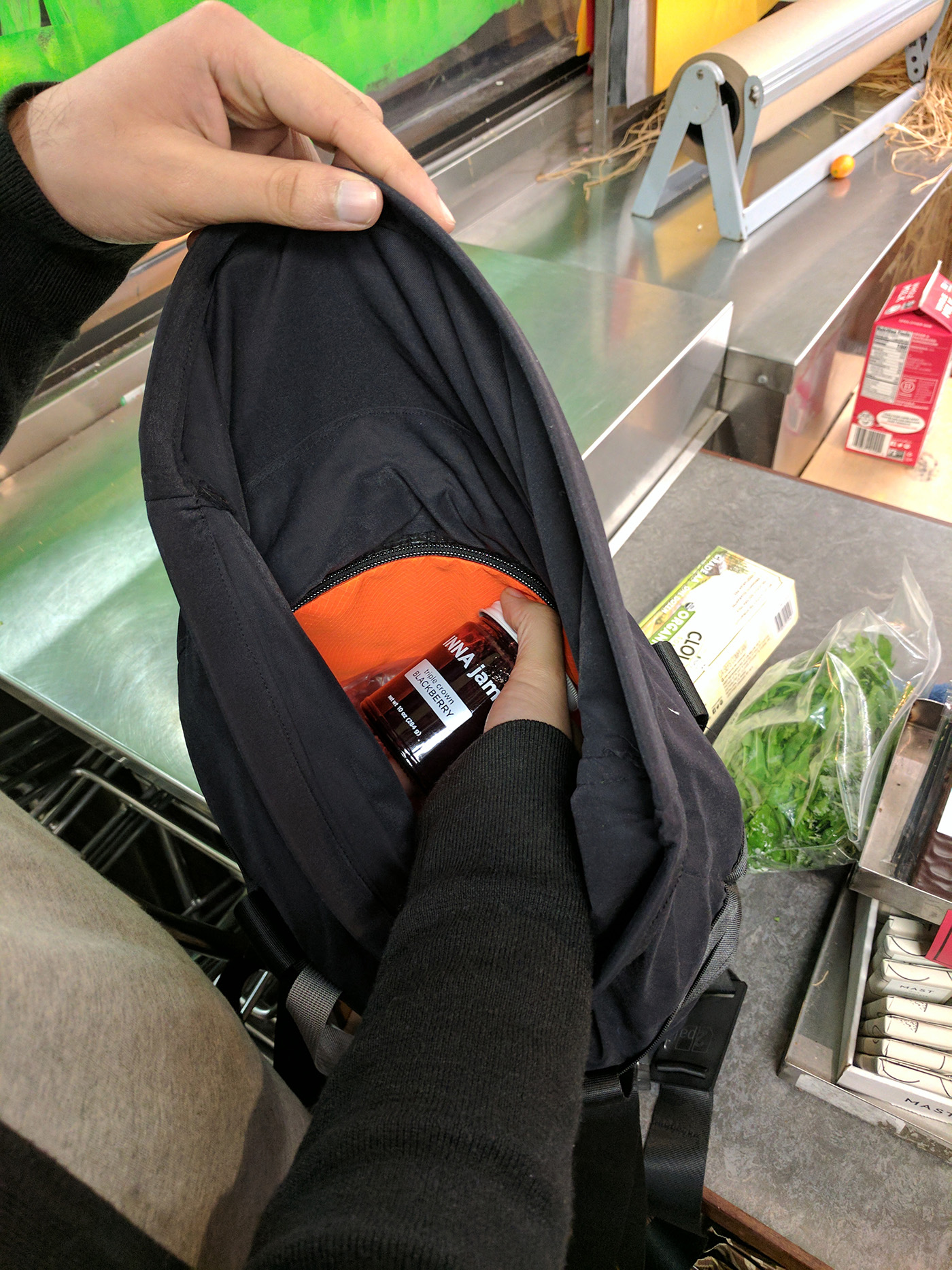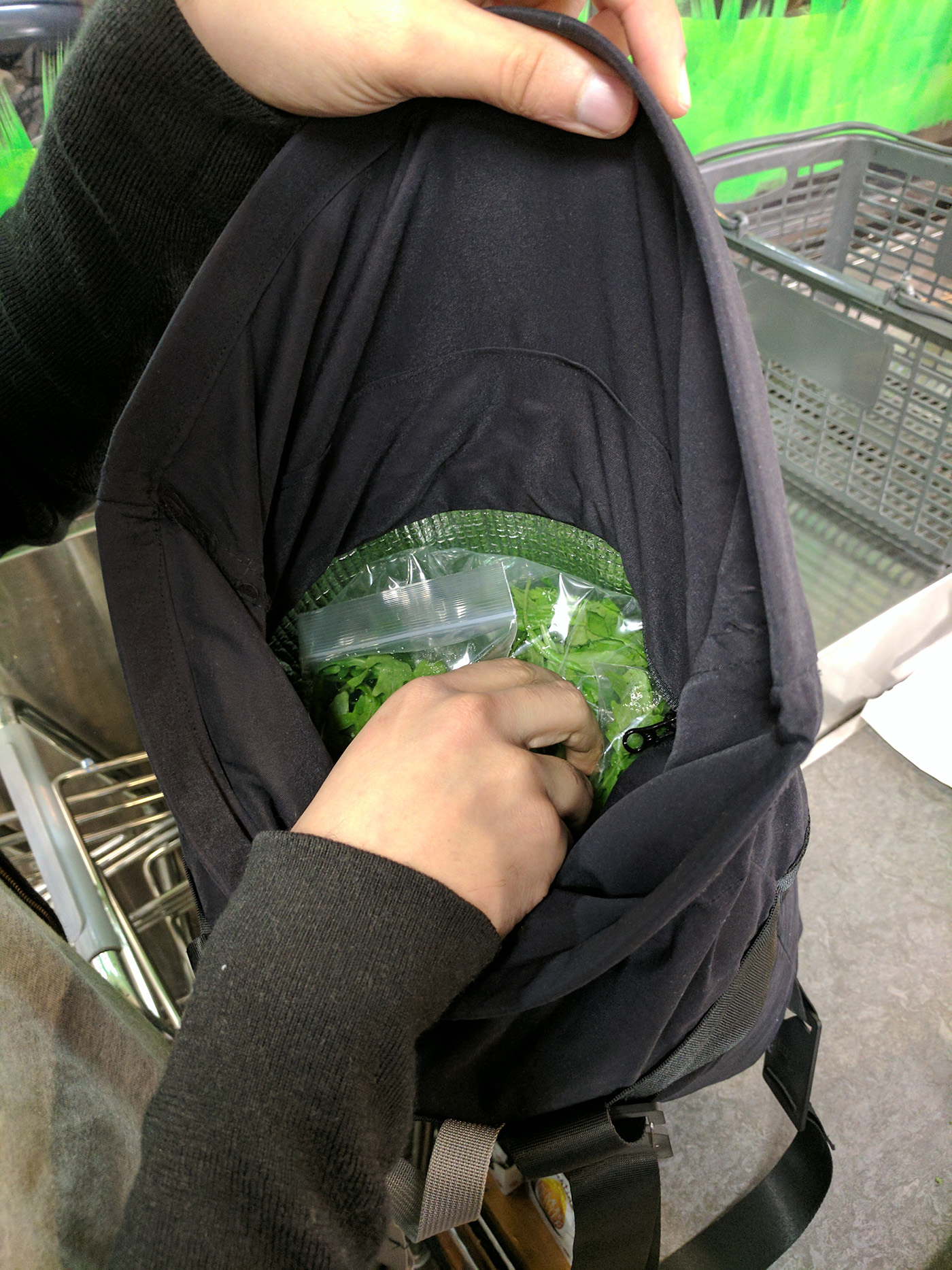 Carry a one-dozen-carton of eggs with ease in its own section above all the groceries. There is no wasted space, since the it is in the opening of the bag.